Welcome to the

Community Infrastructure Benchmark Database

This community infrastructure benchmark database facilitates the sharing of best practice and construction related project data amongst Public Sector organisations within Scotland. This database contains project data for schools, healthcare and community facilities delivered across a range of frameworks. The database captures the following data for completed projects and projects currently in construction:-
Detailed construction costs
Detailed design summary
Design benchmarks
Plans and elevations of the project
Community Benefits Delivered
Supply Chain Members
Images
The benchmark database is supported by a robust data collection process to ensure data is credible, accessible and easily understood. The database offers an easy to use search function to locate projects and also provides pre-defined reporting templates. In addition the database automatically adjusts project data for inflation to offer like for like analysis.
For further guidance in how to uses this database please refer to the information video or the Community Infrastructure Benchmark Database guidance. For any enquiries, please contact the administration team at benchmarkdata@scottishfuturestrust.org.uk.
Latest news & resources

Friday 28 July 2017
BCIS share the Community Infrastructure Benchmark Database with their members to support collaboration through the sharing of data.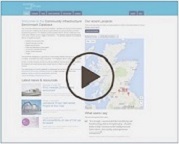 Friday 28 July 2017
To support the launch of the new Community Infrastructure Benchmark Database, a short information video has been developed to summarise the benefits of the database.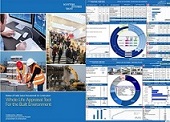 Friday 28 July 2017
A new toolkit to simplify reporting and decision making in relation to whole life outcomes for the built environment.
Our projects
Click on the map below to view our projects or click on the button below for a more detailed project search.
search all projects
Quotes
"It is strongly recommended that monitoring and benchmarking data is strengthened by all public bodies to help increase market intelligence and better inform future policy and programme management".
Review of Public Sector Procurement In Construction , Scottish Government, 2013